GLOBAL MARKET LEADER FOR FIBER COMPOSITE STRUCTURES
We at Mubea Carbo Tech are a member of the global Mubea Group. We are a highly innovative company specializing in the design, development, and manufacture of fiber composite components in automotive series, motorsport, aviation, and industrial applications. We are the global market leader for top-quality fiber composite structures. Within the family-run Mubea Group, we are the spearhead when it comes to applications in lightweight construction technology.
Contact us
Our location in Salzburg
At our Mubea Carbo Tech headquarters in Salzburg, we develop the innovative lightweight construction solutions of tomorrow. Our other locations are in the Czech Republic, Germany, China, Japan, and the USA.
Our DNA
ONCE CARBO TECH, ALWAYS CARBO TECH
This is the motto that has been adopted by our staff since the company was founded. Our togetherness makes us the flagship company in the field of lightweight construction applications.
Each member of the Carbo Tech family makes the conscious decision to adopt a pioneering spirit and drive innovations in lightweight construction in order to set new standards. Uncompromising dedication and commitment form the foundation for our long-term business success.
Loyalty, reliability, and a strong sense of community are values we live by every day.
"We stand together – always! That's our DNA."
Karin, Global Head of Quality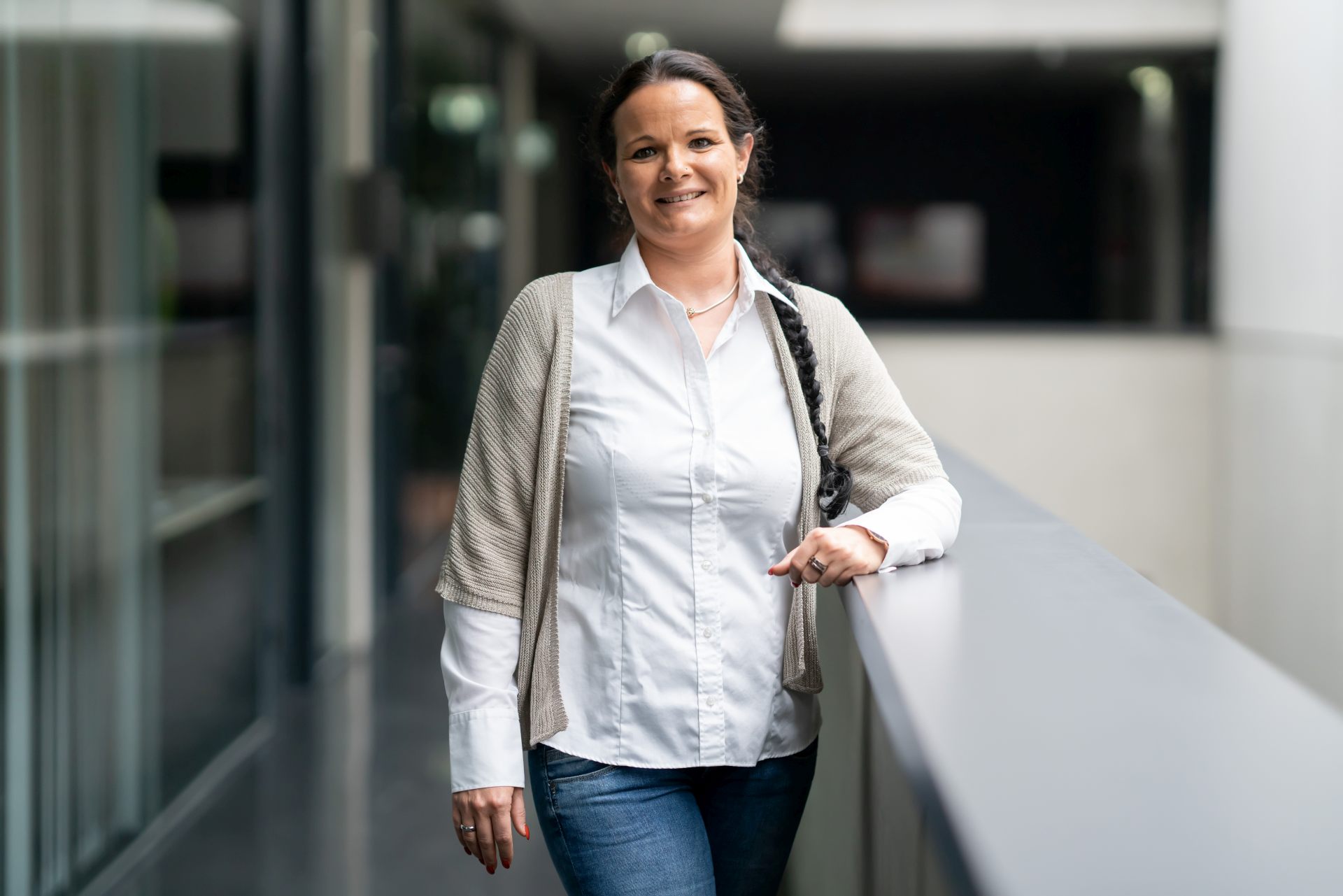 What we stand for
Mubea Carbo Tech stands for lightweight construction with maximum efficiency. We develop product solutions from fiber composites for structural components and for functional integration with exquisite surface quality.
We represent the pinnacle of lightweight construction for automotive series applications, aerospace, motorsport, and industrial applications, as well as lightweight construction solutions for the sustainable mobility of tomorrow.
Company history
A fiber composite specialist from the very beginning:
Carbo Tech
2021
Increase in order intake by 300 percent due to expansion of product portfolio
2022
Development drive of CO2-neutral products

Expansion of the production area by 15,000 m²
1993
"Carbo Tech" founded in Salzburg
1994
Start of the first series production for motorcycle components
1995
Expansion of development and production to an area of 400 m² in Wals / Salzburg
1996
Production of the first motorcycle frame approved for road use made of fiber composite material
1997
First entry into automotive series production
1999
Production of the first structural components for Le Mans race cars
2000
Completion of the new 1,150 m² company building in Salzburg-Liefering
2002
Expansion of the area and machinery to 3,500 m² in Salzburg-Liefering. First order to enter automotive series production
2003
Start of series production with more than 100 employees at the Salzburg-Liefering site
2004
Establishment of an in-house research and development department at the Salzburg-Liefering site
2005
Expansion and construction of new production halls for automotive series production with an area of 8,500 m² at the Salzburg-Liefering site
2006
Start of RTM (Resin Transfer Molding) technology development at the Salzburg-Liefering site
2008
Sebastian Vettel wins his first Formula 1 race in a Carbo Tech monocoque for Scuderia Toro Rosso
2010
Order placed for the first global RTM series monocoque for McLaren Automotive
2011
Carbo Tech joins the international, family-run Mubea Group
2012
Increase in sales to 66 million euros
2013
Opening and commissioning of the new plant in Žebrák (Czech Republic) with a production area of 6,500 m²
2014
The family-run Mubea company expands its portfolio and "Carbo Tech Composites GmbH" becomes "Mubea Carbo Tech GmbH"
2016
Production expansion at the third plant in Dolní Kralovice (Czech Republic)

Start of series production of hybrid wheels for the BMW M4 GTS
2017
Commissioning of in-house painting facility and establishment of an in-house wheel testing center, including a multi-axle chassis dynamometer at the Salzburg-Liefering site
2018
Sales increase to 135 million euros with more than 1,300 employees at three sites
2019
Largest series order in the field of fiber composite technology placed

Mubea Performance Seats becomes part of the Mubea Carbo Tech family
2020
Entry into the aerospace industry with the appropriate certifications

The patented Fibreject technology conquers the market and opens up new possibilities in the manufacture of thermoplastic components for small-scale and large-scale automotive production
BECOME A PARTNER OF
MUBEA CARBO TECH
Contact