Technical and management staff
Get to know our technical and management staff. Immerse yourself in the world of Mubea Carbo Tech.
Florian, Head of Visual Parts
In the Visual Parts product unit, we manufacture the highest quality visual components from a wide range of materials for interior and exterior applications, with a focus on the automotive industry. In our department, project managers and designers work hand in hand with process engineers and technical experts from the various business divisions.
Florian, Head of Structural Parts
The core competence of our product unit is to manufacture functional structural components that offer the perfect solution for the high demands of our customers using a wide range of technologies, such as RTM, SMC, or wet lamination. Our interdisciplinary team consists of designers, development engineers, and component managers who oversee the coordination of individual projects in an international environment.
Andreas, Head of Wheels
Whether it's a full CFRP wheel, hybrid wheel applications with star-shaped aluminum spokes, or prototypes made of various other materials, our designers, development engineers, process managers, and project managers work at the highest level every day to achieve the best results. This is the only way we can meet the individual requirements of our customers.
Peter, Head of Racing
From motorsport to exclusive hypercars, from individual prototypes to small series, our customers demand the highest performance and quality standards with the lowest weight. To meet these requirements, we are constantly challenged as a team to use the latest technologies and optimise processes. Our project managers and design engineers are in close contact with our customers every day to develop the optimal product.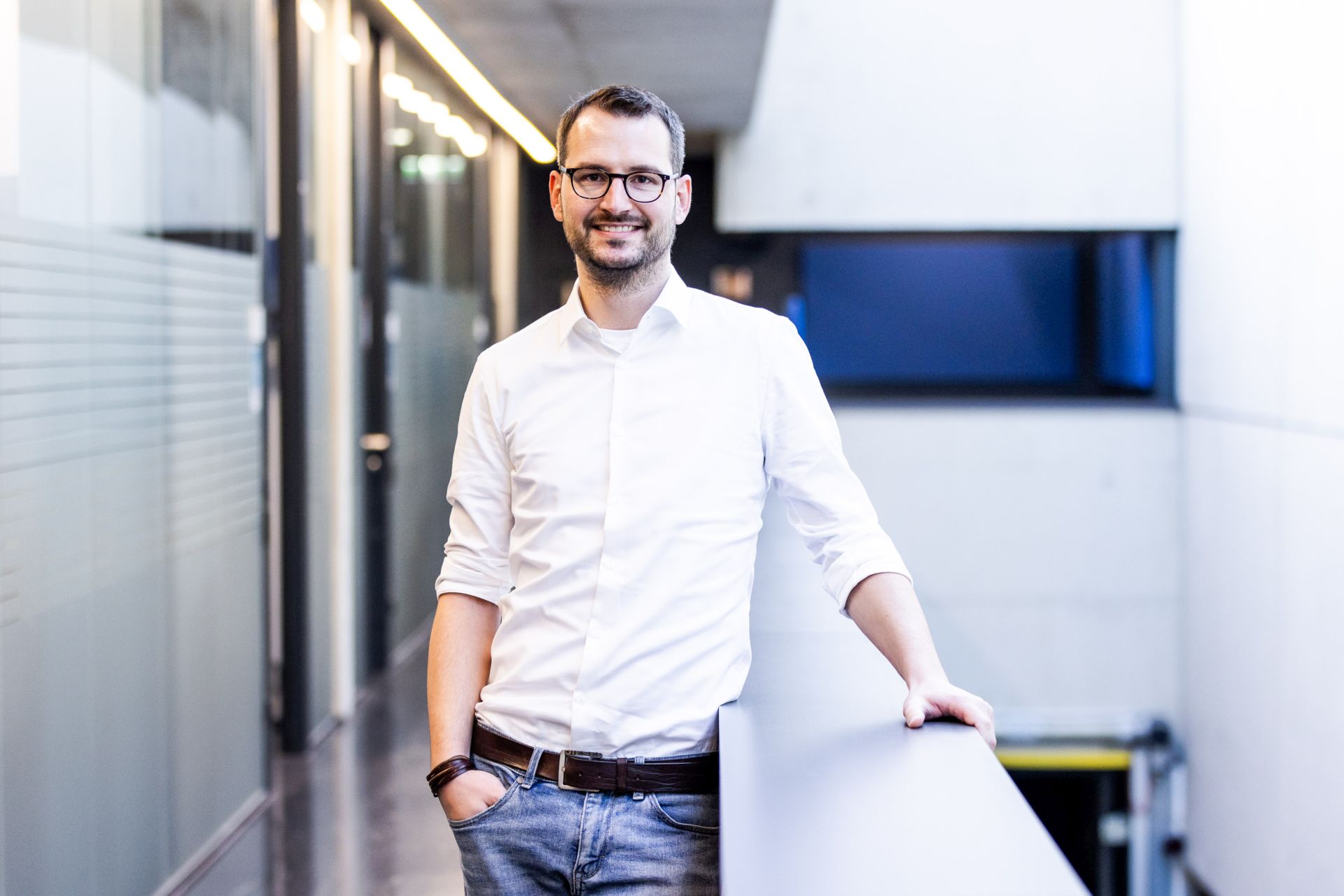 Jörg, Head of High-Volume Composites
In our unit, we deal with highly automated, high-precision, and high-volume orders in order to be able to map the high demands on the products for our customers in a machine-supported manner every second. Our international team, consisting of automation technicians and process engineers, guarantees the highest standards and delivers the products for large-scale production in a global environment.
Marc Linus, Head of Aviation
Every day, our staff work on innovative and highly functional products and solutions in the field of aerospace technology, so they operate in the constant area of interplay between the optimum design, safety, and mobility of tomorrow. Our "crew" consists of experts in the aerospace industry as well as individuals with know-how in various fiber composite manufacturing technologies.
Herbert, Head of Research & Development
Our employees all carry the "Mubea Carbo Tech gene" in their DNA and, with this special attitude, ensure Mubea Carbo Tech's innovative strength and technological leadership. From calculation engineers to development engineers and laboratory staff, we work together every day on the challenges of the future.
We guarantee sustainability in all our application areas, ensuring that future product and process technologies will meet the high demands of tomorrow.
Karin, Global Head of Quality
In order to constantly consolidate our market leadership, I need to be able to rely on my team, which is made up of specialists in quality management and quality assurance. My team and I are involved as an interdisciplinary support division in all production and development stages at home and abroad and not only guarantee the quality of the products, but are also the first point of contact and the "face to the customer" of Mubea Carbo Tech.
Joachim, Head of Sales
As a technology leader and innovation driver, our long-standing customers from the automotive sector as well as start-ups, industry, and aerospace can rely on our decades of know-how in fiber composite manufacturing.
Bernhard, Head of HR
Mubea Carbo Tech's staff – with their talent and drive – have made the company an innovative market leader in lightweight construction. We help our staff and managers practice and pass on this pioneering spirit.
We give space and attention to the most important of all factors, the "human factor", in all matters so that our employees can develop their full potential and continue to form the basis for our successful, sustainable, and healthy growth.

Driven by the best!
Bernhard Spielvogel, CEO
Gerald Schrammel, COO
Christoph Renner, CTO
Klaus Wiesenberger, DOA
Thomas Pannagl, Salzburg Plant Manager
BECOME PART OF THE
MUBEA CARBO TECH FAMILY
Contact