RESEARCH & DEVELOPMENT
LIGHTWEIGHT CONSTRUCTION AT THE HIGHEST LEVEL
Mubea Carbo Tech develops product solutions made of fiber composites and their corresponding manufacturing technologies. Body-structure and hybrid components are produced in large-scale series, as well as complex monocoques and exclusive visual carbon components with a thermoset and thermoplastic matrix.
TOP APPEARANCE MADE IN AUSTRIA
The best technology, customized and tailored to your requirements.
Mubea Fibreject®
High-precision, groundbreaking, and economical
With the patented Mubea Fibreject® process, Mubea Carbo Tech offers a new generation of thermoset applications in high volume production for all small-scale and large-scale series projects for interior and exterior applications. Thermoplastics allow the most demanding molds for fiber composite visual parts to be produced – and all without creases or warpage.
The result is characterized by excellent surface quality. Mubea Carbo Tech has developed a customized thermoplastic fiber composite product to meet all future requirements.
Drastic reduction of production time, low draping effort, the highest accuracy, and process capability are just a few parameters that make Mubea Fibreject® the efficient and sustainable fiber composite product of the future.
Monocoques
The top tier of lightweight construction
Fiber-composite-based monocoques are the pinnacle of evolution in lightweight automotive construction. RTM (Resin Transfer Molding) monocoques produced in one shot enable significant weight reduction and high functional integration for large and small-scale series.
Since 2009, Mubea Carbo Tech has been the partner when it comes to efficient lightweight construction solutions for structural passenger compartments offering the highest performance. Minimized use of materials and improved occupant safety are key features for efficiency and economy. With our patented processes, we guarantee a weight reduction of up to 30 percent compared to conventional aluminum components.
Our production process sets new standards for high-end solutions in our industry, making us a reliable partner for the global automotive industry.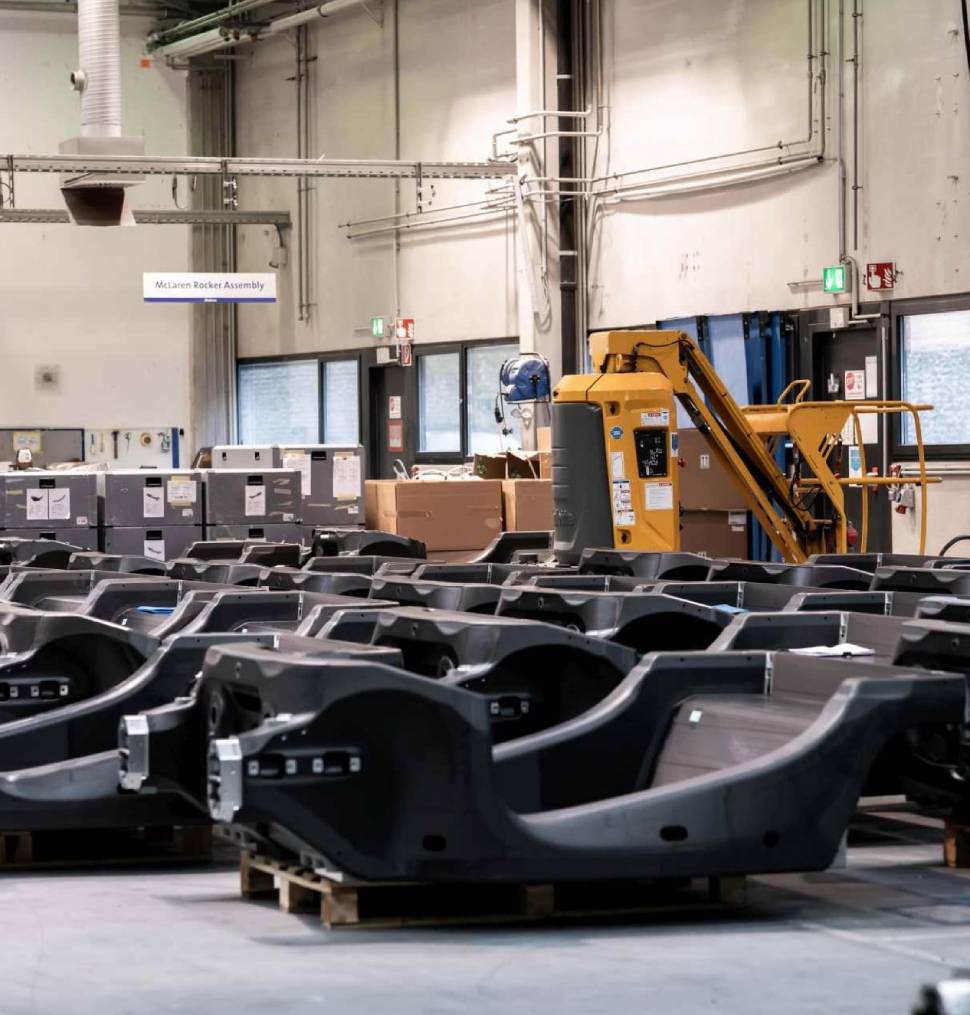 "Mubea Carbo Tech represents the future of lightweight construction technology. I'm glad to be part of this story and also to help shape it myself."
Herbert, Head of Research and Development
Structural components
PRECISION IN FUNCTION AND VISUALS
We manufacture innovative and safety-relevant components of the highest quality for applications in doors, roofs, and add-on part structures in small and large-scale series, as well as in prototype construction.
We offer optimized structural and body shell solutions in first-class and fiber-composite visuals with a focus on maximum functional integration and meeting the highest optical quality standards.
Our door structures
We offer our customers maximum functional integration and reduce weight and cost without sacrificing performance. By using hollow structures (blow molding technology) and/or foam cores, the multi-part solutions are integrated into components with maximum efficiency.
To ensure maximum benefit for customers, we implement all product solutions with the appropriate inserts, creating a perfect connection for any production line in small-scale or large-scale series production.
Body shell components
Meeting the highest quality requirements
For decades, we have been a reliable partner of the various automotive racing series with our body shell components.
In addition to individual solutions for use on the racetrack, we also offer customized lightweight construction solutions for implementation in the exclusive high-end and premium segment for the who's who of automotive small and large-scale series.
Roof structures
LARGEST AUTOMOTIVE COMPONENT IN FIBER COMPOSITE VISUALS
Using a unique and patented RTM process, we can produce roofs made of fiber-reinforced composites with the corresponding aesthetics and optimum cost-effectiveness. Mubea Carbo Tech is the global market leader in series production and an important partner for the renowned international automotive industry when it comes to solutions for innovative roof concepts.
We have production lines at home and abroad, allowing a production capacity of more than 100,000 pieces per year. High-quality aesthetics, weight reduction, and cost-effective manufacturing allow our customers to break new ground in the use of lightweight construction elements.
Hybrid components
A PERFECT COMBINATION
We put our innovation into every component. By combining fiber-reinforced plastics (FRP) and metallic components, we achieve a new dimension in lightweight construction with optimum functionality.
One example of a hybrid component that embodies the innovative strength and pioneering spirit of our developers is the hybrid B pillar, which reduces weight by up to 40 percent can also be incorporated into large-scale production projects thanks to the joining process.
Our hybrid B pillar:
FRP shell with load-adapted optimization of the layer structure and alignment for maximum lightweight construction
Functionally optimized interaction of FRP and steel components with adjustable wall thicknesses and material properties
The joining concept with mechanical elements and bonding guarantees a secure connection of FRP and steel components over the entire life cycle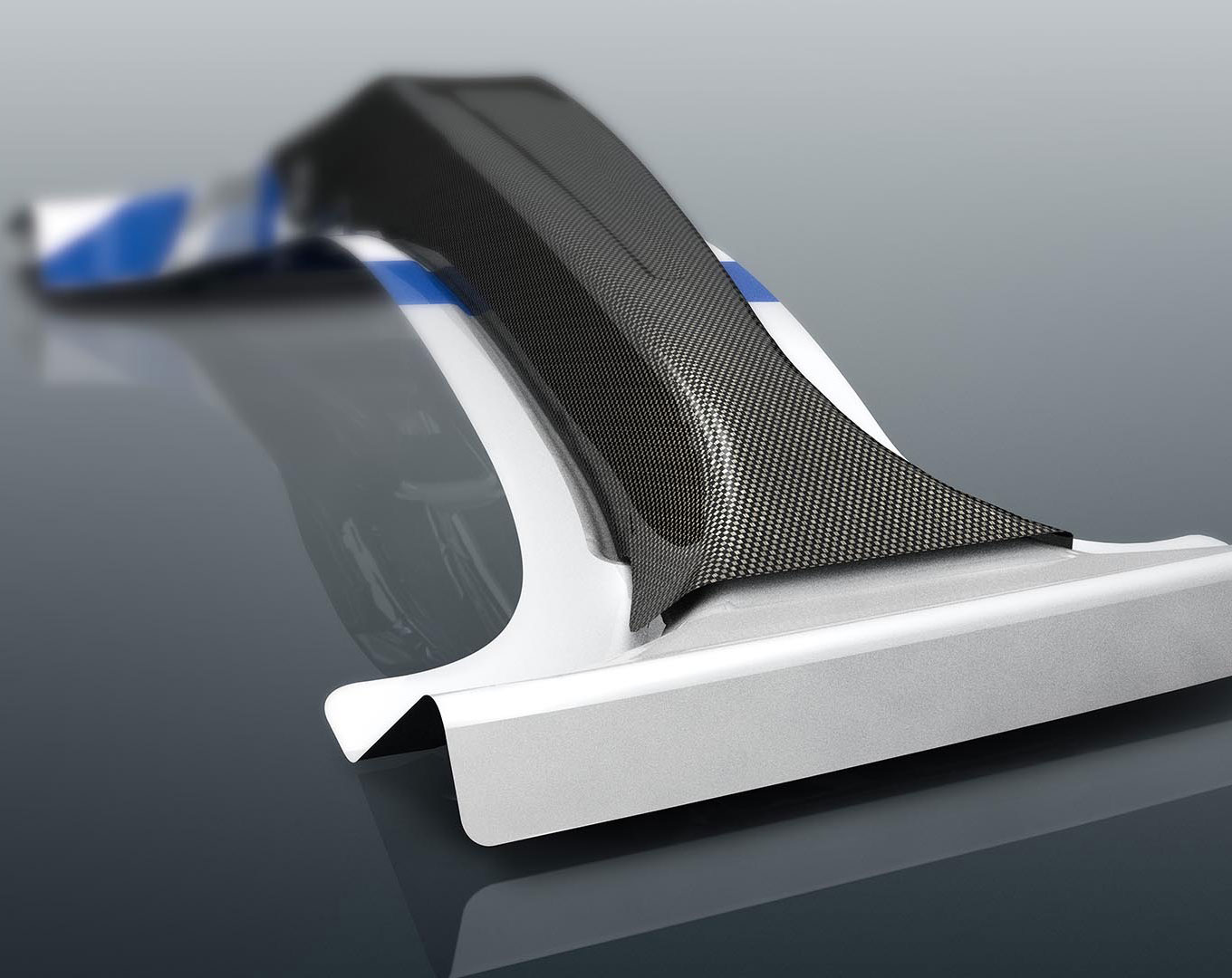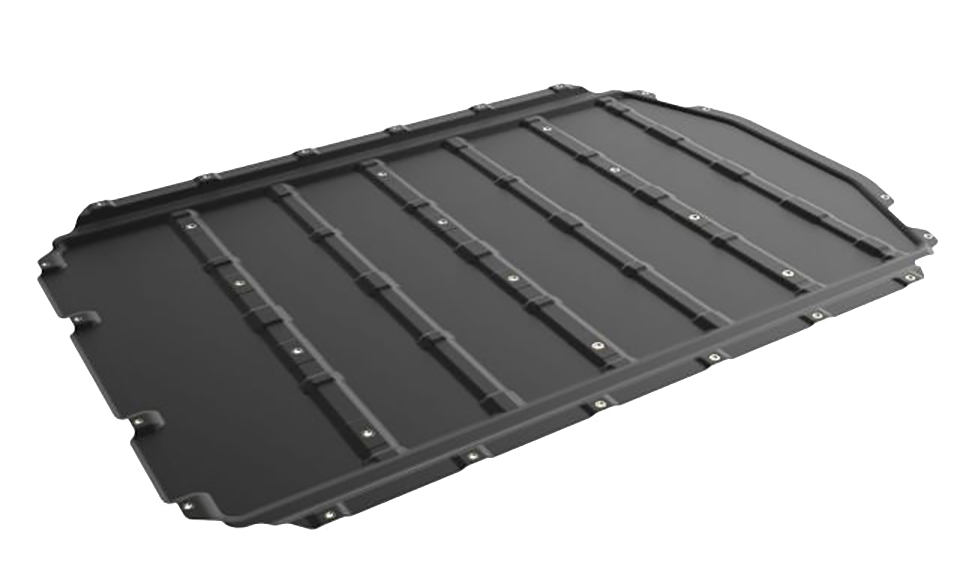 Underride guard
For the mobility of tomorrow
With the underride guard project, Mubea Carbo Tech sets new standards and delivered one of the largest series-production orders in large-scale automotive manufacturing of fiber composite structural components. The underride guard allows integration of up to 60 components and offers a weight reduction of up to 50 percent compared to conventional steel assemblies.
Significant cost reduction, increased stiffness, and improved crash performance are the main advantages of our component. The underride guard provides safety and represents reliability when it comes to the e-mobility of tomorrow.
Mubea seats
Lightweight construction and performance
Since 2019, Mubea Carbo Tech has developed and produced a complete seat shell made of fiber composite structures. The function-integrated seats produced from fiber composites, "organo sheets", or hybrid structures reduce weight by around 30 percent compared with conventional solutions.
We create sustainable added value for our customers in conjunction with maximum levels of individualization and deliver projects taking the following factors into account:
Economic individualization
Customized design
Significant weight reduction
Increased comfort
Improved vibration behavior
ARE YOU INTERESTED IN WORKING WITH US? CONTACT US!
Contact